Ericson's Diary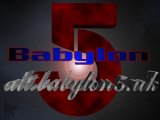 2261

January 1st
The war paused, thinking of asking Delen for some time off.
(Additional Captain is Dead)

January 12th
Delen said we are going to attack Z'ha'dum. But she said it would take a while to get a fleet together, might still get a few weeks on Mars before we go into battle.

January 14th
Captain came back to life, can't keep a good guy down. He's not a bad bloke actually. Must ask Delen about that holiday.

January 15th
Breakfast:
Couple of slices of toast and some spoo (fresh)

Lunchtime:
Captain said he might ask a lot of my crew. Once he had finished the com, we did a whipround of the crew and collected 300 Credits, should be enough for whatever he wants it for:
Had some nice kippers.

Teatime:
Just started into my Snix and Potato, when Sheridan called upand asked us all if we wouldn't mind commiting suicide. It's allright for him, he came back to life, I don't think whitestar 14 is going to be that lucky. Agreed whith him, told Delen (in Mimbari) that I would like some time off when I am dead, she said I would have to speak to Valen.

Suppertime:
Just started to some toast and marmalade when we attacked the shadow base, I am going to give some heroic commentry when we are attacked so that it looks like we are dying bravely, when in fact I am probably going to have to hold a PPG at the crew, just so we can get blown up convincingly.

Wonder what Valen's thoughts are on flexideath?
---
© 1997 Steevie